We are a private mental health and substance abuse counseling practice located in Upper Sandusky, Ohio. Since we opened our doors in 1995, we have been committed to treating every client with dignity and respect while maintaining a confidential, friendly, small-town atmosphere.
Our professional staff includes social workers, counselors, and addiction specialists with experience serving individuals (ages 3 and up), couples and families.
At Wyandot Counseling Associates we are committed to providing quality confidential counseling services at an affordable cost. We provide short-term counseling for a variety of employee assistance programs (EAPs) and are in-network providers for a wide range of insurance companies. We are able to accept all forms of traditional and managed care Medicaid.
Our Counseling Associates:
Anna Trausch, MA PCC
Anna graduated from Bowling Green State University with a Masters degree in Guidance and Counseling Mental Health. She has over 15 years experience in treating families and individuals with a focus on adolescents. She enjoys working with teens, adults and couples and specializes in brief and solution focused treatment.
Christa Holt
Christa graduated from Heidelberg University with a Masters degree in Clinical Mental Health Counseling. Christa works from a strengths-based approach while utilizing cognitive behavioral and brief solution-focused interventions. She has experience working with teens and adults who are dealing with a variety of challenges such as adjustment issues, depression, anxiety, mood disorders, anger, self-harm, and trauma.
Mike McGrady, LISW, LICDC
A Licensed Independent Social Worker and a Licensed Independent Chemical Dependency Counselor. He received his master's degree from The Ohio State University College of Social Work and has over 12 years of experience working with people of all ages. Mike specializes in work with teens/"tweens", co-occurring disorders (substance abuse and mental health), and strength-based family and couples therapy.
Jennifer Payne
Jennifer is a Licensed Professional Clinical Counselor with a degree in Counseling from Heidelberg University. She has counseled since 2007 and works mainly with adults and older adolescents. Jennifer specializes in mood and anxiety disorders and issues surrounding sexual and gender minorities.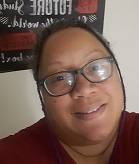 Erica Camp, MA, LPC
Erica is a veteran of the United States Navy. Erica graduated from Winebrenner Theological Seminary with a Master's degree in Clinical Counseling. Erica utilizes a multicultural approach to counseling as well as cognitive behavioral interventions. She has experience working with people of all ages. Erica specializes in work with children and teenagers.
Roxy Zink
Roxy is the WCA office manager. She is the friendly face that is here to greet you when you visit the agency and is full of answers for any questions you may have regarding our services and steps to be seen by one of our many talented therapists. She loves BINGO, her pets, and most importantly spending time with her family. She was unanimously voted best aunt 18 years in a row and counting!!